News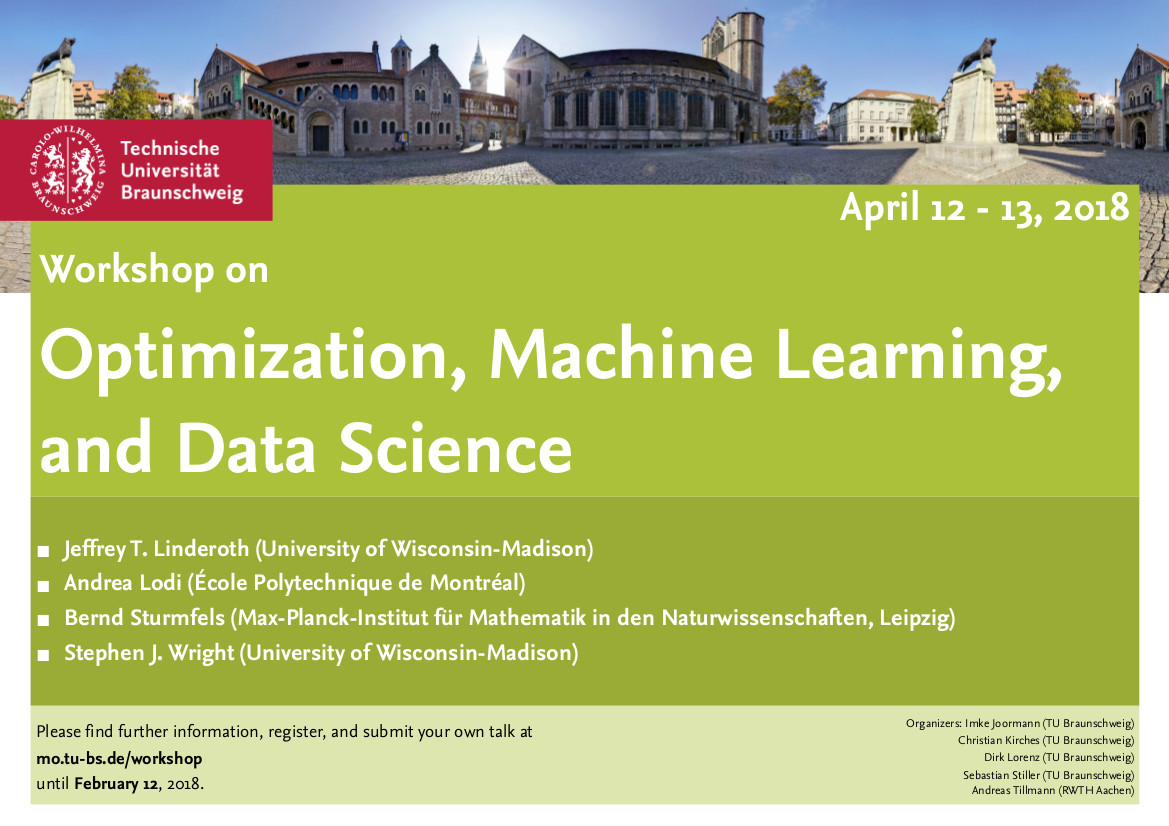 Mai 2018
Our special issue of Optimization Methods and Software on the occasion of the 5th International Conference on Mathematical Software, 11-14 July 2016 in Berlin has appeared.

Our contribution M.N. Jung, C. Kirches, S. Sager, S. Scholl. Computational Approaches for Mixed-Integer Optimal Control Problems with Indicator Constraints has been accepted for publication in a special issue of the Vietnam Journal of Mathematics in honour of the 70th birthday of Hans Georg Bock.
Many happy returns, Georg!

The Antrittsvorlesung by Christian Kirches takes place on Wednesday, May 30, at 5 pm.

Our contribution T. Fischer, T. Kraus, C. Kirches, and F. Gauterin. Demonstration of a Nonlinear Model Predictive Control of a Thermal Management System for Electric Vehicles in Real-Time has been accepted for presentation at the 2nd IEEE Conference on Control Technology and Applications in Copenhagen.
April 2018
March 2018